Moving your business since 1882.
Haller Group – Competence and experience for mobility and energy solutions under one roof
The Haller Group is the family office of the Haller family including all shareholdings. In addition to the service company, which has been in family ownership for more than 140 years, the shareholdings include the following
of Quantron AG as well as in start ups and other business activities. The Haller Group also brings together the real estate investments of the Haller family.
---
Our portfolio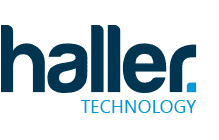 Haller Technology GmbH develops individual battery solutions, procures components for e-mobility applications and offers storage solutions for residential and industrial buildings as well as batteries for large-scale storage solutions and PV solutions.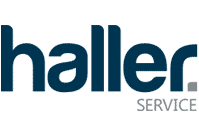 Haller GmbH looks back on approx. 140 years of commercial vehicle experience and during this time has developed as a leading specialist for IVECO commercial vehicles and is a service partner for the IVECO, IVECO Bus, Fiat Transporter and QUANTRON brands.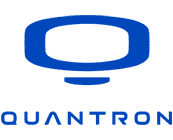 Quantron AG is a platform provider and specialist for environment friendly and sustainable mobility both for people and goods; in particular for trucks, buses and vans with fully electric powertrains and H2 fuel cell technology.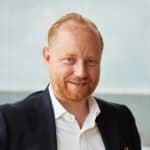 Andreas Haller
CEO
Andreas Haller proudly represents the fifth generation of the Haller Group, a respected family business that has been deeply rooted in the commercial vehicle industry since 1882. Haller, for example, launched the first commercial cab service in the city of Augsburg in 1882 – at that time still using a horse-drawn carriage. With this exceptional heritage, the Haller Group has a wealth of knowledge and expertise that sets it apart.
In 2011, Andreas Haller set a milestone with the launch of the first e-bus in Germany, underscoring his unwavering commitment to innovation and sustainable mobility. A visionary leader with more than 25 years of experience in the commercial vehicle industry, Andreas is at the helm of Quantron AG, founded in 2019, driving the company forward with the goal of developing holistic, sustainable mobility solutions specifically for transportation and logistics.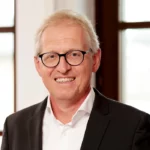 Klaus Schmitt
CEO
Experienced lawyer Klaus Schmitt has an impressive career spanning more than 30 years in construction and the real estate market. His extensive expertise and leadership skills have made him a key figure in the industry. Particularly noteworthy is his outstanding performance as a board member of a renowned public company listed on the S-Dax, where he successfully served for more than 14 years until 2020.
In addition to his position as Managing Director of the Haller Group, Klaus Schmitt is also actively involved in advisory and supervisory board functions at various companies. Of particular note is his role as Chairman of the Supervisory Board of Quantron AG, a major associated company of the Haller Group. With his extensive expertise and strategic foresight, he makes a significant contribution to the success and growth of these companies.